Kim Porter
Writing Instructor / Program Coordinator
Kim Porter is a writer/performer and zealous developer of other people's writing. She's coached, taught, facilitated, produced, directed and developed the work of scores of playwrights, storytellers and solo-performers over the last 20-some-odd years. Porter was named Best Storyteller by Phoenix New Times and was nominated for a Pushcart Prize for her creative non-fiction. Her award-winning and/or critically acclaimed plays have been produced in Phoenix, San Diego, Los Angeles, San Francisco, and NYC.
Words from The Program Coordinator
During this period of social distancing many of us have experienced the pain of not being able to organize ourselves enough to create, despite feeling a need to express ourselves and to feel productive. As a teaching artist I've seen inertia over-take normally prolific writers and storytellers. Without a guarantee of when they'll be able to meaningfully share their creations, many have said, "why bother?"
After moving my own teaching practice to zoom, I've witnessed first hand how hungry students are for deep creative communication. Which is why we at Space 55, have decided to remount The Playground, 2020 style.
Alongside Artist Director BJ Garret, I have assembled an exciting collection of teaching artists whose work bears the hallmarks of excellence. BJ and I strive to hold the space for you so you can set aside your worries, quiet distractions, and ponder deeply with us as we explore stories and experiment with tools from different disciplines.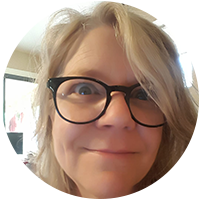 Story Finding:
Monday, October 19th
Using low-resistance prompts you'll cast a wide net capturing scads of unexpected imagery, and story fragments from your deepest imagination. You'll learn fool-proof techniques for elevating these fragments into capital "S" stories. You'll leave this workshop knowing that you have hundreds of stories to tell.
Geometry of Storytelling:
Tuesday, November 17th
For this last session of the Playground we will experiment with performance concepts and develop mind maps and geometric strategies that support memorization, interpretation, and meaningful connection with the audience.
Sharing & Feedback:
Saturday mornings
Playground Participants who are enrolled in 5 or more workshops are invited to join us every Saturday morning from 10am to 12 noon to share their works-in-progress and receive facilitated feedback from the group to help you figure out of you are telling the story you mean to tell.
Jose Gonzalez
Jose Gonzalez [he/him] is a Phoenix native who teaches and performs improv comedy at The Torch Theatre, a volunteer-run, nonprofit theatre that he co-founded in 2007. For nearly two decades, Jose has performed and taught around the valley (The Torch, SMoCA, Roosevelt Row, The Playground Pop-Up Academy @ Space 55) and across Arizona, North America and parts of Europe. He also hosts Vinyl Voices, where guests tell stories with accompanying songs on for-real vinyl records, spun by DJ Elle MNOP. Jose's also the guest host for the Phoenix branch of The Moth StorySlam and the creator/producer of COZY, a night of standup & stories.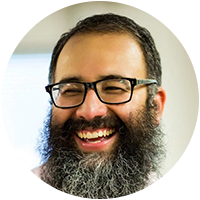 Improvised Storytelling:
Inspiration Everywhere
Tuesday, October 20th
In this workshop, you'll learn ideas and techniques from improvisational comedy & theatre to help you take inspiration from everything around you and everything within. You'll boost your power to weave stories from your personal experiences and musings to create stories for the stage or page, or both!
John Perovich
John Perovich is a playwright, dramaturg, educator, and theatre maker. His plays have been performed at Brelby Theatre Company, Arizona State University, B3 Theater, Laughing Pig Theatre, Space 55, Cumberland County Community College, Safe Mode Productions, Little Fish Theatre Collaborative, and New York University. Additionally, Perovich's work has been selected and presented at the Valdez Last Frontier Theatre Conference, Festival of New American Theatre at The Phoenix Theatre Company, Kennedy Center American College Theater Festival, and Mid-America Theatre Conference. He is the founding Artistic Director of Now & Then Creative Company and the Director of New Work Development at Brelby Theatre Company. John is a member of Literary Managers and Dramaturgs of the Americas and is also a member of the Dramatists Guild of America, serving as the Guild's Ambassador for Arizona.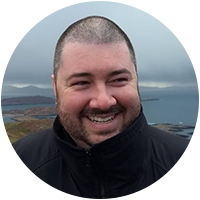 Ideation-Palooza
Monday, October 26th
Roll up your sleeves, gargle that fizzy lifting drink, and fly into a gauntlet of bizarre, fast paced, and varied exercises for generating ideas! You'll traverse the quirky possibilities of morphing landscapes, dreaming objects, thresholds, wolves, word games, and more! Ideation-Palooza! is a fun laboratory for generating new ideas or taking current ideas for a spin.
Ashley Naftule
Ashley Naftule is a resident playwright and the Associate Artistic Director at Space55 theatre. He's the author of four full-length plays: Ear, The First Annual Bookburners Convention, Radio Free Europa, and The Canterbury Tarot (the first three premiered at Space55 while "Tarot" premiered at Aside Theatre). As a freelance writer, he's written for The AV Club, Vice, Pitchfork, Daily Bandcamp, The Hard Times, Bright Wall/Dark Room, Phoenix New Times, Echo Magazine, Longreads, The Outline, Inverse, Fanbyte, and the Cleveland Review of Books. He's often been told he bears an uncanny resemblance to country singer Vince Gill.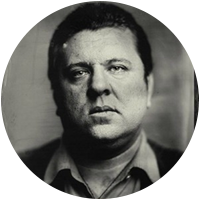 The Show Is In The Tell:
Writing Dialogue For The Stage
Tuesday, October 27th
In this workshop, participants will learn tricks and techniques to sharpen their dialogue writing skills. Like in real life, characters in plays often don't come right out and say what they want or express how they feel in direct terms. We'll look at fun generative techniques for creating dialogue scenes that say a lot indirectly. We'll do writing exercises to play with different modes of conversation, analyze the anatomy of a good joke, and focus on one of the most important qualities that separates playwriting from other forms of fiction: leaving plenty of empty space in the text for other artists (actors, directors, designers, even the audience themselves) to fill in the blanks. We'll also examine how this dialogue writing approach can be used to enhance non-fiction and memoir writing, and take a look at how it also applies to writing stage directions and action scenes.
Marilyn Omifunke Torres
Marilyn Omifunke Torres is Residential Faculty for the Storytelling Institute at South Mountain Community College. A native New Yorker, Marilyn was raised on both the island of Puerto Rico and the mainland. Known as the West Winds Storyteller in the Phoenix valley, Marilyn has traveled all over the world researching and advocating for the importance of preserving oral storytelling traditions. She is an ordained traditional storyteller of over 40 years and received two chieftaincies in the village of Imota in West Africa, Nigeria as a descendent of the "children of slavery". Marilyn has a Bachelor of Arts degree in Behavioral Science minoring in Anthropology, and a graduate degree from the New School in New York City. She infuses the world of "Archetypes" and Carl Jung's theories of the Collective Unconscious to guide workshop participants in storytelling.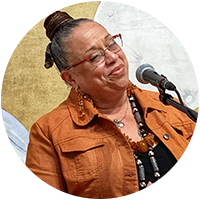 Archetypes & Storytelling: Becoming the Ground of Once Upon a Time
Monday, November 2nd
Using guided imagery, meditation, universal symbolism, and exploration of the Jungian archetypes, participants will experiment with finding their archetype to guide them toward the stories their soul wants to tell in the way the soul need to tell it.
Kendall Pack
Kendall Pack is a writer, improviser, performer, and teacher. His short fiction has been published in several journals and he has performed in short form, long form, and genre-based improv troupes around the valley.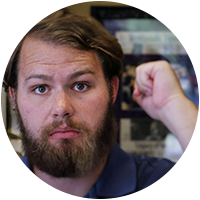 Writing: Close Reading
Wednesday, November 4th
One of the best ways to improve our work is to investigate pieces that we love and find the things that make them so effective. For this course, we will look at a selection of written work and use the skill of close reading to fill our Writer's Toolbox for a more strategic approach to the drafting process. This is especially helpful when trying to solve problems in our dialogue, scene construction, action, and character development. Please make sure you read the writing packet in advance so that we can have a shared library to work from for our discussion. Bring specific concerns about your own writing that you are seeking solutions for.
Emily Pack
Emily Susan Pack is a professional musician, songwriter, improviser and educator. She is one half of the beloved musical improv duo Hudson Bae. She received a 2019 Zoni Nomination for Original Score for Night of the Chicken 2: The Venda Gram of Doom. She's hard at work on a new Thanksgiving themed musical called A Thanksgiving Song which premieres this November.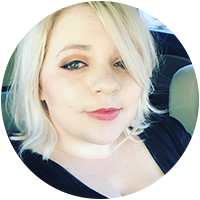 Songwriting: Writing the Truth Aria
Monday, November 9th
Using musical improvisation, you will clear the brush between your writing and your simple truths. Riffing on the timeless forms of opera and poetry will shine light on your authenticity. By the end of this workshop your truth will be closer than ever to your craft.
Shawn Collins
Shawn Collins is a Phoenix native, a writer/performer with All Puppet Players and a former writer/performer with the sketch comedy group Bully Mammoth. He has appeared in stage productions such as "Frankenstein Has No Legs", "50 Shades of Felt", "Night of the Werechicken Episode 3". Shawn also performed in the short film "#SantaScandal", and in the sci-fi noir podcast "Confessions From The Nocturne Nebula". Shawn has also provided song lyrics for productions such as "The Never-Ending Story: Live and Legless" "Die Hard: A Christmas Story", and "Friday the 13th: The Musical". Outside the theater, Shawn works as a 5th grade teacher.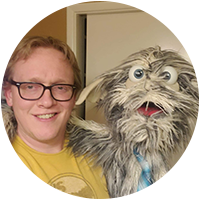 Sketch Comdey Writing
Tuesday, November 10th
Learn the fundamentals of writing a comedy sketch, starting with basic structure and moving on to escalation and pay-off. Learn to develop both character-driven and situationally-driven scenes.
Joy Young
Phoenix's only self-described "queer, circus poet," Joy Young is a nationally acclaimed performance and teaching spoken word artist. Their performance work has been featured on Button Poetry, Slamfind, and Everyday Feminism as well as on stages and in colleges and classrooms across the country. Joy's work seeks to cultivate strong personal narratives within a larger social justice context but is not above performing said narratives on stilts or while juggling.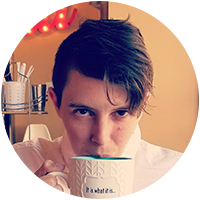 Nerding Out Your Story:
Monday, November 16th
In this workshop, you'll learn to let what you love carry your story. This workshop focuses on metaphor and poetics. Get the scoop on simile versus metaphor, develop an image/feeling/idea you'd like to work with and learn how to wield your new skills to create the urgency your story requires.
BJ Garrett
BJ Garrett is a native Phoenician actor, producer, director, and filmmaker who has been performing on valley stages since 1999. He was a member of the Space 55 Artistic Ensemble from 2013 to 2017, during which time he appeared in multiple Space 55 productions, including Uncle Vanya, Night of the Chicken, A Bloody Mary Christmas, The Norwegians, and Mr. Burns, a post-electric play. He was the titular character in the Space's popular late-night series, Captain Jack's Space Attack, and a regular host of 7 Minutes in Heaven and other cabaret-style shows. He has been the Artistic Director of Space 55 since January 2020.
Elsewhere in the Valley, BJ has acted and/or directed for Theater Works, Algonquin Theatre Company, Randy Murray Productions, Ghostlight Theatre, Stage Left Productions, and Aside Theatre. He has been nominated for two ariZoni Theatre Awards of Excellence.
BJ is also a partner in local indie film collective Synthetic Human Pictures, whose award-winning short films have been screened at film festivals around the country and online since 2005.
Artistic Director
Tech Support