Kim Porter
Dean of Writing
Kim Porter is a writer/performer and zealous developer of other people's writing. She's coached, taught, facilitated, produced, directed and developed the work of scores of playwrights, storytellers and solo-performers over the last 20-some-odd years. Porter was named Best Storyteller by Phoenix New Times and was nominated for a Pushcart Prize for her creative non-fiction. Her award-winning and/or critically acclaimed plays have been produced in Phoenix, San Diego, Los Angeles, San Francisco, and NYC.
Words from The Dean of Writing
For the last two years I have been ruminating on two questions.
How can I create a significant opportunity for meaningful engagement with community members who long to add their voice to the conversation?
How can I raid the tool-boxes of teaching artists from other disciplines whose work overlaps with my own?
This October the stars aligned and I was lucky enough to join forces with Space 55 and The Playground was born.
As the Dean of Writing for The Playground I have assembled an exciting collection of teaching artists whose work bears the hallmarks of excellence. You will see me leading some workshops, and you will see me playing alongside you in others. I will be observing the work emerging from our workshops, making small adjustments in our offerings to support what is emerging, and alongside Amy Carpenter (Dean of Improv) will be producing and planning our shows in November.
You can rely on my commitment to you and your emerging projects. I know that this work can be challenging, and I promise to not let you flounder alone or quit on yourself. I will be available after every workshop from 9:30-10:00 PM for one-on-one and small group feedback at no additional charge. And I will be available via email or for phone-calls throughout the week between sessions.
Here is what I request from you in return.
Ask yourselves open ended questions that you require yourself to answer. Ask not: Can I get anything from this? Ask yourself: What can I get from this?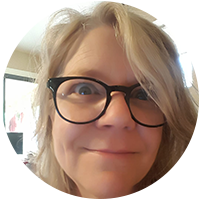 Harvesting Imagery:
Monday, September 30th
Using low-resistance prompts you'll cast a wide net capturing scads of unexpected imagery, and story fragments from your deepest imagination. You'll learn fool-proof techniques for elevating these fragments into capital "S" stories. You'll leave this workshop knowing that you have hundreds of stories to tell.
Am I telling the story I mean to tell?
Monday, October 21st
You'll take turns taking the "hot seat" sharing your works-in-progress and getting supportive and useful feedback from the group. More importantly you'll learn and practice new feedback-giving skills that will make you the most valuable member of your future writer's group.
Let's Run this Thing:
Monday, October 28th
You'll hop up on your feet and run your whole new piece integrating all the skills you've learned along the way. If you've written a play, here will be your chance to hear your actors read it aloud. If you have a vision for technical support (music, sound, props, etc…) this will be our chance to plan and brainstorm for the show. And of course, supportive feedback will follow.
Amy Carpenter
Dean of Improv
Amy Carpenter is a performer, improviser and educator. Amy has been improvising for more than 20 years, performing in house troupes around Phoenix and Austin and at festivals across the country. During that time Amy developed a passion for teaching playful improv to non-improvisers. She's taught salespeople, preschoolers, older adults with dementia, headhunters (the job search kind, not decapitators), teens, youth and adults with Autism, young adults with visual impairments, people who were terrified to take improv, and school teachers. She was co-recipient of an Artist Research and Development grant for researching improv with youth with Autism. That project earned Amy and her co-teacher, Stacey Hanlon, the 2018 Phoenix Mayor's Arts Award in Theatre. As a non-improv performer, Amy loves experimental projects. She's appeared in many world premiere plays, done a magic act with a live chicken, and was lead-singer in a short-lived Prince cover band. Amy holds a B.A. from The University of Arizona, major in Art History, minor in Studio Art.
Words from The Dean of Improv
I believe that improv is good for everyone. By making us better listeners it helps us communicate, share ideas more clearly, and understand each other better. When we build imaginary worlds together it connects us.
As an improv instructor I am passionate about making improv more playful and helping students become less guarded.
As your Dean of Improv I will be overseeing the arc of our time together, following what emerges spontaneously, and shaping our workshops accordingly. I have enlisted the help of improv teaching artists whose work I admire to enrich our program.
I will be with you from start to finish as we learn the basics and develop a long-form structure to use in our show in November.
I would love to be your improv teacher. Come for the fun, stay for the life-long benefits!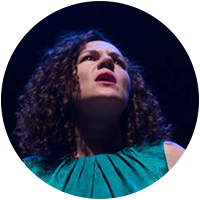 Improv: 101 :
Tuesday, October 1st
Using playful, resistance-busting games and exercises we will break the ice, get out of our own way, get to know our team-mates, and practice the fine art of listening. Yes, and it will be fun.
Discovery vs Invention:
Tuesday, October 8th
History doesn't repeat itself, but it does rhyme. Building off of narrative and narrative fragments we will explore character traits over time. If this is true what else is true, looking backward to look forward, gifting observations, and mining for the absurd.
Shaking Off the Plan:
Tuesday, October 15th
Building on what we've discovered together we will continue a deep dive into ensemble-building, scene work, and structured play. Newcomers welcome.
The Long and the Short:
Tuesday, October 22nd
We will dedicate ourselves to exploring long-form structures, scene-work, and group games while embracing what emerges from the here and now as we narrow in on our public shows.
Let's Run This Thing:
Tuesday, October 29th
Embracing the forms that have emerged over the last 4 weeks, building on our strengths, creating teams, we will play and run shows as we gear up for the weekend of performances.
Liz Warren
Liz Warren, a fourth-generation Arizonan, is the director and one of the founders of the South Mountain Community College Storytelling Institute in Phoenix, Arizona. The Institute received the Maricopa Community Colleges 2016 Diversity Award, and the 2014 New Times Best of Phoenix award for "Best Place to Learn to Tell Tales." Her textbook, The Oral Tradition Today: An Introduction to the Art of Storytelling is used at colleges around the nation. Her recorded version of The Story of the Grail received a Parents' Choice Recommended Award and a Storytelling World Award. She serves as storytelling coach for Gannett's nationwide Storytellers Project. In July 2014 she received the Oracle Award for Service and Leadership from the National Storytelling Network. In September 2014 she was named to the New Times list of 100 Creatives in Phoenix. The Arizona Humanities Council recently awarded her the Dan Schilling Award as the 2018 Humanities Public Scholar. In 2019, the American Association of Community Colleges awarded her the Dale Parnell Distinguished Faculty Award. She is the author of two new publications from the Vitalyst Health Foundation: A policy brief, Storytelling as a Catalyst for Systems Change, and a workbook, Storytelling for Resident Leaders.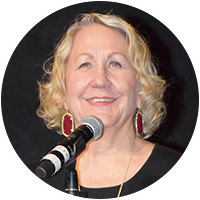 Storytelling Basics:
Memory, Structure, Emotion, Authenticity, and Ease
Monday, September 30th
You'll leave our opening workshop with a 3-5 minute personal story and an understanding of basic story structures and telling strategies.
Will Hightower
With over a decade of experience, Will Hightower is a performer and improviser for audiences around the country ranging from national charities to corporate leadership organizations. As a professional performer and graduate of Arizona State University's acting program, Will is featured in national commercials, television shows, and McGraw-Hill's A Speaker's Resource: Listener-Centered Public Speaking. Will is a recipient of an AriZoni Theatre Award of Excellence for Best Actor in JOHN at Stray Cat Theatre and was recognized as an up-and-coming arts professional in AZ Central's Who's Next list.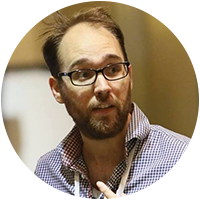 Setting the Scene Using the 3 P's:
Tuesday, October 1st
You'll learn how to establish crucial elements of any improvised scene within the first 1-3 sentences using the 3 Ps: People, Place, and Problem. We'll also explore each element individually with a variety of improvisation exercises to further build a solid foundation of fundamentals.
Joy Young
Phoenix's only self-described "queer, circus poet," Joy Young is a nationally acclaimed performance and teaching spoken word artist. Their performance work has been featured on Button Poetry, Slamfind, and Everyday Feminism as well as on stages and in colleges and classrooms across the country. Joy's work seeks to cultivate strong personal narratives within a larger social justice context but is not above performing said narratives on stilts or while juggling.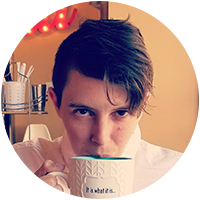 Nerding Out Your Story:
Monday, October 7th
In this workshop, you'll learn to let what you love carry your story. This workshop focuses on metaphor and poetics. Get the scoop on simile versus metaphor, develop an image/feeling/idea you'd like to work with and learn how to wield your new skills to create the urgency your story requires.
Ashley Naftule
Ashley Naftule is a playwright and the Interim Artistic Director at Space55 theatre. He's been published in Pitchfork, Vice, Longreads, Phoenix New Times, The AV Club, Bright Wall/Dark Room, Rinky Dink Press, Coffin Bell Journal, Echo Magazine, The Hard Times, Daily Bandcamp, Cabinet of Heed, Moonchild Magazine, Rhythm & Bones, Amethyst Review, and Cleveland Review of Books.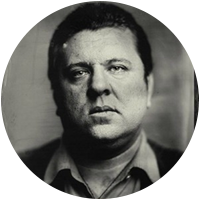 The Art of Arranging Happy Accidents: Make Random Chance Your Writing Partner
Monday, October 7th
Putting on a play is a collaborative process, but often times writing plays can be a lonely one. But you don't have to go it alone- there's a way to bring a second mind into your work. Using "chance operations" like Tarot cards, the I Ching, and other techniques can inspire new ideas, complications, and twists that can open up your work and help you get over any blocks you might be dealing with. This workshop will teach you several different methods to help you quickly generate new ideas for characters, settings, and stories.
Jose Gonzalez
Jose Gonzalez helped co-found The Torch Theatre in 2007, where he teaches & performs, and has helped co-produce the Phoenix Improv Festival since 2002. He got his start in acting, performance, & movement under bree valle at Oceanquest Studios. Jose's been studying improv since October 2001 and believes in always learning & growing by workshopping with an array of awesome teachers like Joe Bill (Annoyance Theater, Bassprov, iO Chicago), Craig Cackowski (iO Chicago/West, Second City, NBC's Community), and Susan Messing (Annoyance Theater, Second City, iO). As a performer & teacher, Jose has traveled with Galapagos, Dangerville, Umlautilde, Mariachi Kittens, The Foundation, and other projects all over North America and soon overseas. He's improvised in everything from a nearly-solo musical with a pie to all-star festival shows that were way too big but a lot of fun.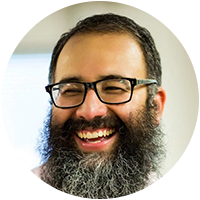 Lit Up: Bite-Sized Improvised Storytelling:
Tuesday, October 8th
In Lit Up: Bite-Sized Improvised Storytelling, you'll learn intuitive improvisational comedy & theatre techniques to turn your authentic life experiences into free-flowing personal narratives.
Emily Pack
Emily Susan Pack is a professional musician, songwriter, improviser and educator. She is one half of the beloved musical improv duo Hudson Bae. She received a 2019 Zoni Nomination for Original Score for Night of the Chicken 2: The Venda Gram of Doom. She's hard at work on a new Thanksgiving themed musical called A Thanksgiving Song which premieres this November.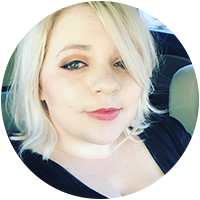 Songwriting: Writing the Truth Aria
Monday, October 14th
Using musical improvisation, you will clear the brush between your writing and your simple truths. Riffing on the timeless forms of opera and poetry will shine light on your authenticity. By the end of this workshop your truth will be closer than ever to your craft.
Harper Piver
Harper Piver is a dance and multi-media artist who creates things of all sorts: choreography, films, written musings, music, and little balls crafted from empty straw wrappers. Raised as an only child by a band of characters that escaped from an epic Southern novel, Harper discovered at a young age that her imagination was more interesting than yet another game of solitaire. Her work in dance has been commissioned and presented nationally and internationally. She facilitates explorations in movement, video, and the creative process through residency projects in K-12 settings, in higher education, and in community settings. Harper currently lives and dances in the Phoenix area.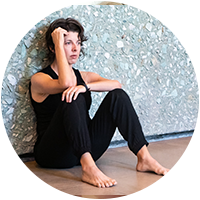 Movement:
Story Beyond Words, Show Don't Tell
Monday, October 14th
Words are only one tool in your tool box. When you step on stage your body tells its own story. From how your feet touch the floor, to how you turn pages in a script, every single movement counts, make sure your body is supporting the story you mean to tell. Exploring movement you'll learn to support your work-in-progress, trigger new stories, and explore the ways in which movement can bring your piece from the page to the stage. Dress to move. (All abilities welcome.)
Kenall Pack
Kendall Pack is an improviser, teacher, and writer living in Mesa. He performs around the valley in narrative-focused troupes and is a published writer of short fiction.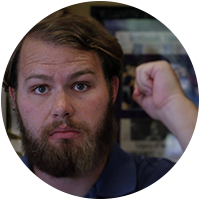 Freedom in the Corral:
The Benefits of Structured Play.
Tuesday, October 15th
By using and tweaking proven narrative structure, we can expand our play without worrying about where the scene is going. By the end of this workshop, you will have three new structures to play with that will assist you in building rounded characters, mining scenes for shiny objects, and increasing the quality of your play.
Leslie Barton
Leslie Barton is a stand-up comic, improviser, visual artist, writer, and erstwhile performance artist. Since 2009 she's focused almost exclusively on stand-up comedy. She's worked her way up the comedy ladder the old-fashioned way: years of open mics; the occasional feature and headliner; applying for and being accepted into comedy festivals (4 Corners, Big Pine, and Bird City Comedy); producing comedy events (Vinyl Voices, Comedy nights at Plazma and Grand Avenue Pizza, and the WTF Variety Hour at Space 55); and hosting whenever possible (Scottsdale Laugh Factory and Space 55). In 2015 she was a finalist in House of Comedy's Funniest Comic w/a Day Job, and in in Tempe Improv's New Faces. In 2017 she was nominated by Phoenix New Times readers for Best New Comic.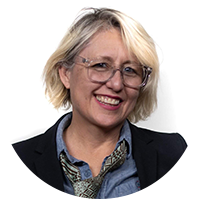 Comic Relief:
Dipping into the Comedy Tool-Box
Monday, October 21st
Using proven stand-up comedy techniques you'll practice finding the joke, growing the absurd, and infusing humor into new or existing material. Building an impromptu comedy writing circle, you'll discover the power of the group mind as you tackle different joke styles, structures and arrangements. This class has very little sitting. It is stand up after all.
Duane Daniels
Duane Daniels is an actor, director and acting coach. As an actor, Duane is best known for his role in VERONICA MARS on television, in the film and in the reboot, currently streaming on HULU. Duane has performed on stage in TRIPLE ESPRESSO thousands of times in venues from San Diego to Dublin. He is the 2018 winner of the AriZoni Award for Outstanding Leading Actor and a 2019 nominee for Outstanding Supporting Actor. As a director, Duane has spent 25 years as Artistic Director of various theatres (including a 3 year stint here at Space 55) and has won numerous awards. As a coach, he teaches at Actor's WorkHouse in Phoenix and Berridge Programs in France. His book YOU'RE NOT REALLY HAMLET AND EVERYBODY KNOWS IT is available on Amazon and Kindle - or you can get one in person!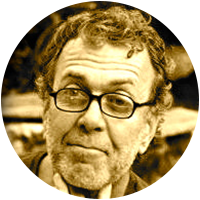 The Gift of Your Work:
Monday, October 28th
This session focuses on how to give your performance as a "gift" to your audience. Duane will watch your work with the eye of a director and acting coach and give feedback designed to make it an impactful experience and help you develop so that your performance is as powerful as it can be. This session will also be helpful in getting any nervousness under control.